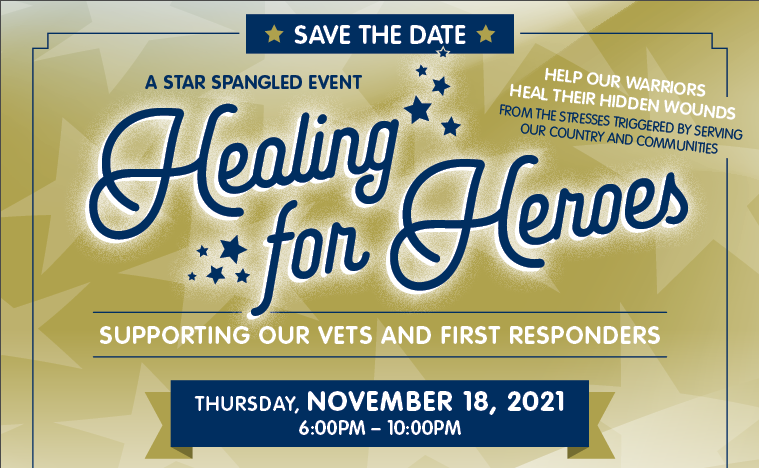 Join us for a stellar line-up of performances as we celebrate and support our heroes!
(Special celebrity guests to be announced!)
COCKTAILS • DINNER • LIVE & SILENT AUCTIONS
Our frontline warriors and service members face tremendous stress as they serve our country and communities. For some, current and past stressors have negatively impacted their lives for years. With your help, we can provide our heroes with an arsenal of tools to help heal their hidden wounds.
Join us for this special event and support the healing of those who have dedicated their lives for our country and our communities.
Special Honorees
NYPD Health and Wellness Section
Plus, Special Companion Dog Presentation to Two Honored Recipients

To receive a formal invitation, learn more about sponsorship opportunities, or to donate an item for our silent auction, please contact Ed Schloeman at eschloeman@aol.com or Bethann Carbone at bethann@brandingovation.com.