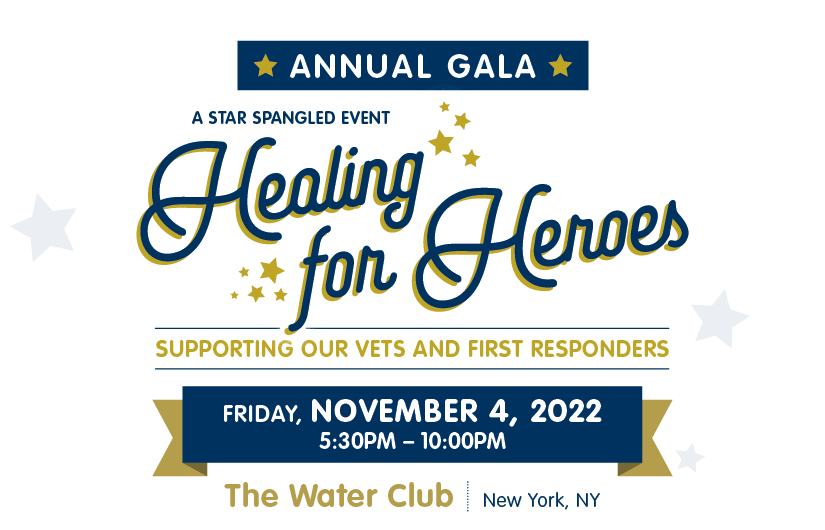 COCKTAILS • DINNER • LIVE & SILENT AUCTIONS
Our programs provide access to meditation and other holistic and integrative healing practices to reduce stress and the lasting effects of trauma. In addition, this year marks our second year of Operation Canine Companion, providing companion dogs to seriously wounded veterans and their families.
Join us for this special event as we support the healing of those who
have dedicated their lives for our country and our communities.
RESERVE YOUR TICKETS TODAY: