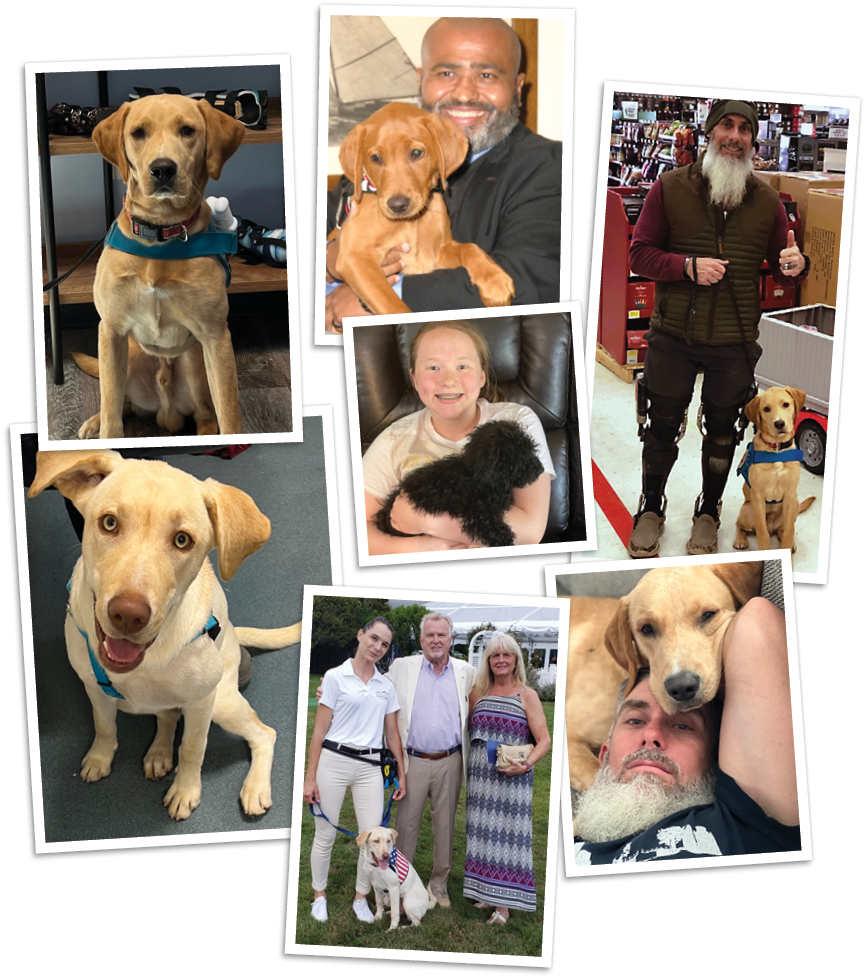 Providing companion dogs to veterans, first responders, and their families
In partnership with Doris Day Animal Foundation, Southampton Animal Shelter Foundation, Hope For Heroes and the Tunnel To Towers Foundation, our goal is to provide uniquely trained, loving and supportive canine companions to our veterans, first responders, and their families who live with physical and emotional injuries incurred in the line of duty.
Our companion dogs unconditionally bring a sense of safety, camaraderie, and most importantly, a special emotional support that helps reduce the stresses and challenges that our heroes face each and every day.
We salute and honor our heroes for their service, and Operation Canine Companion is just one of the ways we sincerely show our appreciation.
With your help, we can provide our heroes with an arsenal of tools to help heal their hidden wounds.