Board of Directors
&

Advisors

Healing Their Hidden Wounds
Chairman/President: Chief Master Sergeant (Ret) Ed Schloeman, USMC, NYANG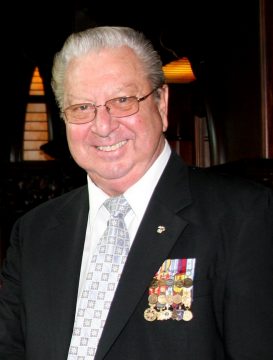 Mr. Schloeman is a retired Chief Master Sergeant (E-9) from the NY Air National Guard (1973-1995) and a Marine Vietnam Disabled Veteran (Sgt) serving from 1960 to 1966.
Ed's career has been with companies such as NYNEX (Verizon), Telco Systems and other telecommunication companies before starting his own business in 2008. He received many business awards for his sales leadership skills and accomplishments, including being crowned "King of Kings County-Brooklyn CY2013 and received a Life Time of Service Award from the Brooklyn Rotary Club. He was presented with two "Proclamations" from the Brooklyn Borough President, as well as, two Congressional Recognition Awards for his accomplishments within the Veteran community.
CMS (ret) Schloeman holds Life Memberships in; Enlisted Association of The New York National Guard, Enlisted Association of the United States, and The Marine Corps League, Vietnam Veterans of America, Brooklyn Chamber of Commerce and membership in The Iwo Jima Association and The National Veteran Small Business Coalition. Ed is an active spokesperson for supporting Veterans' initiatives, emphasis on veteran homeless issues, and he is well recognized within that community and government appointees.
Some of his military decorations include; Meritorious Service Medal, Air Force Commendation Medal, Air Force Achievement Medal, Marine Corps Good Conduct Medal, Marine Corps Expeditionary Medal, National Defense Medal, Air Reserve Meritorious Service Medal, Vietnam Service Medal, Vietnam Cross of Gallantry, and Republic of Vietnam Civil Action Ribbon and NY State Military Commendation Medal
Ed is married for 53 years to Judith Ann whose children are Catherine, Edward, and Robert.
Treasurer: Catherine Syslo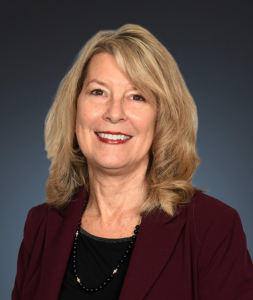 Catherine Syslo, CPA, is a Partner in CohnReznick's National Assurance Practice, specializing in audits of not-for-profit organizations, including Uniform Guidance. She provides technical accounting and auditing expertise to engagement teams and clients. A licensed CPA in both New York and New Jersey, she has over 30 years of experience in both public accounting and the private sector.
Catherine is a frequent lecturer on not-for-profit accounting standards, the Uniform Guidance, Single Audits, and other topics affecting the not-for-profit industry.
Catherine is a member of the AICPA, the NJCPA and the NJCPA Nonprofit Interest Group. She is currently serving on the Board of Trustees of the NJCPA and as a resource member to the American Cancer Society's Audit Committee. She is the prior Chair of both the NJCPA Nonprofit Interest Group and the Nonprofit Conference Committee.
Catherine was awarded the 2021 NJCPA Woman to Watch Award which applauds the success of women NJCPA members for their leadership and commitment to fostering the success of their colleagues. She is a prior recipient of the NJCPA Volunteer Award, based on her significant contributions to the NJCPA, her local community and accounting students.
Secretary: LtCol. (Ret) Patrick Kernan
Patrick B. Kernan
8309 Holly Haven Lane, Fairfax Station, VA
Phone: (703) 867-2973; Email:  pbk1965@gmail.com
Professional Summary:
Top Secret Clearance (not active, adjudicated by OPM for DHS in Sep 2011)
Current DHS T2 Clearance
Served 12 years on active duty in the Army as an attorney (Jan 92 to Aug 04)
Worked 8 years as an attorney in DHS, USCIS (Aug 04 to May 12)
Recalled to Army active duty and deployed to Iraq twice (2006 & 2011)
Retired from the Army as a LieutCol with 20 years of service in Nov 2012
Education:
U.S. Army Judge Advocate General's School (VA) – Master of Laws, 2001
Wake Forest University School of Law (NC) – Juris Doctor, 1991
Hamilton College (NY) – Bachelor of Arts, 1987
Bar Admissions:
U.S. Supreme Court
U.S. Court of Appeals, D.C. Circuit
U.S. Court of Federal Claims
U.S. District Court for the District of Columbia
U.S. District Court for the District of Massachusetts
District of Columbia
Massachusetts
Security Clearance:
Top Secret (Not Active, Adjudicated by OPM for DHS in September 2011)
Kernan & Associates, PLLC                                                                          May 2012 – Present
Owner
Advise small business clients through the procurement process, including bids, RFPs, bid protests, Small Business Eligibility/Criteria Research, System for Award Management (SAM) issues, contract terminations, and new regulations.
Represent clients in complex litigation in federal court and before administrative tribunals in a broad range of cases including government contracts, bid protests, private commercial disputes, contract advice, and procurement. Includes cases before the government accountability office, court of federal claims and federal district courts.
Retained by a large Washington, DC university to provide representation on specialized matters. Work focuses on legal advice on government contract matters.
Successfully represented several clients before federal suspension and debarment authority.
In addition to other protest work, successfully protested a multimillion dollar ID/IQ contract award before the GAO resulting in a client being added to the contract.
Wrote dispositive motions and assisted in discovery on a multi-million dollar teaming agreement dispute between two private security companies in Iraq.
Litigated a Fair Labor Standards Act Collective Action action against a multi-national company for failing to properly pay FLSA overtime to IT help desk employees.
Provide Foreign Corrupt Practices Act guidance to businesses.
Assisted several clients with preparation of government contract claims.
Provide businesses employment law advice, including wage and hour issues.
Provide corporate legal counsel to several small business clients
Vius, LLC                                                                                                        July 2012 — Present
Managing Member
Managing member of a service-disabled veteran-owned small business providing professional technical and management support service to federal and private sector clients. Areas of focus are information technology (IT) program management, legal services, acquisition management, financial management, capital planning and investment control including governance, privacy support, business process reengineering, and data management.
Under contract with the Department of Transportation, Volpe Center to provide government acquisition legal support.
Under contract with the United States Postal Service, Office of Inspector General to provide cloud computing legal services and support for government acquisitions.
Serve as off-site program manager for an investigative services contract with the Department of Homeland Security, Office for Civil Rights and Civil Liberties.
Drafted and promulgated foundational corporate documents including corporate code of conduct, corporate operating agreement, human resources manual and policies.
Prepared and executed all documents supporting business transactions such as prime contracts, sub-contracts, non-disclosure agreements, and teaming agreements.
Prepared and managed a claim for an equitable adjustment for costs incurred during the government shut-down which reached a successful outcome.
U.S. Citizenship and Immigration Services                                    September 2011 – May 2012
Special Counsel, Commercial and Administrative Law
Served as Senior Counsel in the Commercial and Administrative Law Division in the Office of Chief Counsel.
Mentored and managed workload within the commercial law section.
Advised management concerning acquisition and procurement, appropriations, and fiscal law.
Provided guidance on Freedom of Information Act and Privacy Act, employment law, Equal Employment Opportunity cases, worker's compensation claims, Federal Tort Claims Act, procurement integrity, and general agency administrative law.
Represented the Agency in litigation before administrative bodies and in federal court.
Department of Defense                                                                           May 2011 – August 2011
Staff Judge Advocate (Combined Joint Special Operations Task Force, Balad, Iraq)
Led a team of ten (10) legal personnel spread across the Iraqi Joint Operations Area to ensure timely and effective legal support for counterterrorism operations of two Army Special Operations Task Forces and one Navy Special Warfare Task Force.
Provided acquisition advice on large transition contracts as the U.S. presence in Iraq drew down.
Directly reviewed and provided legal guidance on lethal Special Operation missions, targeting, detainee operations, and military deception operations against insurgents and terrorists throughout Iraq, and supported legal team review of numerous other missions.
Oversaw detainee operations for CJSOTF-AP. CJSOTF-AP operated a joint interrogation and detention facility with the Iraqi government and any allegations of abuse by Iraqis or Americans in this facility were investigated.
Supervised personnel conducting investigations into allegations of detainee abuse and mistreatment, including excessive use of force.
U.S. Citizenship and Immigration Services                                         October 2006 – May 2011
Chief Counsel, Office of Transformation Coordination
As Chief, Transformation Counsel, identified and resolved legal risks and concerns in the program, provided acquisition, budget, spend plan, and fiscal law guidance to move the program forward.
Ensured the program complied with statutory and regulatory requirements, and advised on operational matters from a legal perspective.
Supported all operations of the Office of Transformation Coordination by providing legal and programmatic advice on reengineering the USCIS business and IT processes.
Played a significant role in developing and obtaining approval for the budgeting plan for USCIS Transformation in the early development of the program. Part of a transformation team that was given an acquisition award by DHS for expanding competition in developing the Request for Proposals to support the solution architect contract.
Led teams with diverse operational backgrounds in developing legal, regulation, policy, and privacy decisions and documentation. Through the work of my team, we have established working groups to implement legal, regulatory, policy, and privacy changes across USCIS.  Program manager responsible for regulatory, policy, and privacy changes.
Met bi-weekly with the DHS Privacy Office to discuss Transformation privacy issues and to obtain DHS input on how to resolve privacy concerns.
Reviewed and provided legal approval of all documentation provided to outside oversight organizations.
U.S. Army                                                                                        January 2006 – October 2006
Chief, Procurement and Fiscal Law (Multi-National Corps, Baghdad, Iraq)
Supervised a section of attorneys responsible for providing acquisition and fiscal law advice in the Iraqi theater of operations. The section supported the Multi-National Corps – Iraq's operational readiness by developing and implementing complex procurements involving $10 billion in acquisitions.  The procurements involved systems, programs, and services critical to Operation Iraqi Freedom and Multi-National Corps – Iraq's counter-insurgency effort in Iraq.
Provided fiscal law advice and oversight of critical operational procurements and Iraq reconstruction procurements involving millions of dollars in congressionally monitored Commander's Emergency Response Program funds. Congress received a list and reviewed each of the projects developed under this program.
Developed Iraq theater-wide policy and procedures to build a process for handling issues involving contractors on the battlefield, including rules for the use of force, arming, escalation of force investigations, and private security company training.
U.S. Citizenship and Immigration Services                                         July 2004 – January 2006
Associate Counsel, Commercial and Administrative Law
Served as Associate Counsel in the Commercial and Administrative Law Division in the Office of Chief Counsel, Citizenship and Immigration Services.
Advised management on acquisition and procurement, appropriations, and fiscal law.
Provided guidance on Freedom of Information Act and Privacy Act, employment law, Equal Employment Opportunity, worker's compensation claims, Federal Tort Claims Act, and general agency administrative law.
Represented the Agency in litigation before administrative bodies and in federal court.
Volunteered for Hurricane Katrina community relations work in support of DHS efforts in Baton Rouge, Louisiana.
U.S. Department of Justice                                                                                          2003 – 2004
Special Assistant U.S. Attorney (Eastern District of Virginia)
Special appointment to the Department of Justice to represent the U.S. government in federal court litigation in the Eastern District of Virginia and the Fourth Circuit.
Lead attorney representing many different federal agencies in a wide variety of subject areas including employment law and discrimination, immigration, Federal Tort Claims Act, Freedom of Information Act, Privacy Act, Bivens matters, and military personnel litigation.
Led teams of attorneys and expert witnesses to resolve litigation. Successfully represented the Army in a federal district court jury trial involving a medical malpractice claim for wrongful death.
Responsible for cases from initial complaint through appeal including filing motions, motion arguments, depositions, trials and appeals.
U.S. Army                                                                                                                      2001 – 2003
Litigation Attorney (Arlington, VA)
Represented the U.S. Army in federal court litigation. Principal area of practice was employment discrimination, including class actions and individual discrimination claims based on disability, race, gender, retaliation, and sexual harassment.
Successfully represented the Army in two federal district court jury trials.
Participated in numerous appellate arguments, motions hearings, and depositions. Filed over sixty motions for summary judgment.
U.S. Army                                                                                                                      1998 – 2000
Chief, Criminal Law Division (Fort Bragg, NC)
Chief criminal prosecutor in an Infantry Division (20,000 troops). Supervised five attorneys and seven support personnel.
Staff prosecuted over 100 felony level criminal cases including sexual assault, child abuse, and drug distribution.
U.S. Army                                                                                                                      1995 – 1998
Trial Attorney, Contract Appeals Division (Arlington, VA)
Litigated U.S. Army contract cases before the Armed Services Board of Contract Appeals, General Services Board of Contract Appeals and the Government Accountability Office.
Litigated a full range of contract disputes involving multi-million dollar claims. Also, litigated bid protests involving the award of a variety of government contracts.
Led litigation teams involving other attorneys, accountants, engineers, cost estimators, program managers and analysts.
U.S. Army                                                                                                                      1992 – 1995
Defense Counsel (Korea) & Prosecutor and Administrative Law Attorney (Fort Hood, TX)
Military Awards:
Bronze Star, Iraq Campaign Medal, National Defense Service Medal with Bronze Star, Global War on Terrorism Service Medal, Korea Service Ribbon, Meritorious Service Medal (3d Award), Joint Service Commendation Medal, Army Commendation Medal (2d Award), Overseas Service Ribbon, Army Service Ribbon, Armed Forces Reserve Medal with M Device, Parachutist Badge, Air Assault Badge.
John Walsh, President/CEO Sightspan Inc.
Treasurer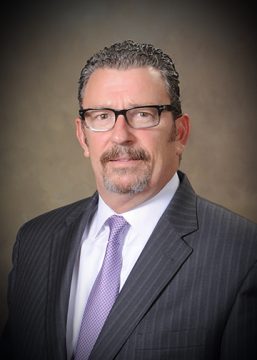 Mr. John Walsh is President and CEO of Sightspan Inc. which specializes in Risk Management, Corporate Governance, Security and Overall Business Process Improvement.
John has over 30 years of experience in the financial services industry, with direct responsibility for Management, Security and Anti-Laundering, Combat Terrorist Financing and Corporate Security matters for the majority of his professional career. He has established and trained members of the Financial Investigations Units and Federal Crime Specialists for global and personal work in high risk areas designing methods to detect and reduce global criminal activities for both private and public organizations.
John is a Certified Compliance Officer, an active member of the Association of Anti-Money Laundering Professionals, a member of the Arab American Bankers Association and Certified Examiners Association, Global Association of Risk Professionals and several Security Groups. John is active with many military and veteran groups and is a Committee Member of the North Carolina Committee for Employer Support of the Guard and Reserve
Francesca DeVito, President BTD Textile
Ms. De Vito started her career working in several New Jersey hospitals as an x-ray technician, attended Moore College of Art, and danced professionally for the Philadelphia Civic Ballet Company, before moving  to NYC to enroll in The Actors Studio.
She performed Off-Broadway in a number of shows, including stand-up comedy. She had a singing career and taught children acting classes before entering the Garment Industry as a sales person. She starting her own company in 1996, Francesca De Vito Inc.
Her charity efforts started with Francesca and Friends, which raised funds for gift cards for families in need and made gift baskets for the soldiers at Walter Reed. Some of her veteran work, was and still is, with organizations as The David Lynch Foundation's Operation Warrior Wellness and other Not For Profits, Operation Warrior Shield. She held many successful fund raising campaigns for each.
She is the author of "Johnnie Discovers the Book of Light, The Mysteries of Magic Town and her new book in which she was a contributor to, Dictionary of Dreams.
Dennis Herrera, Founder of Nuday Capital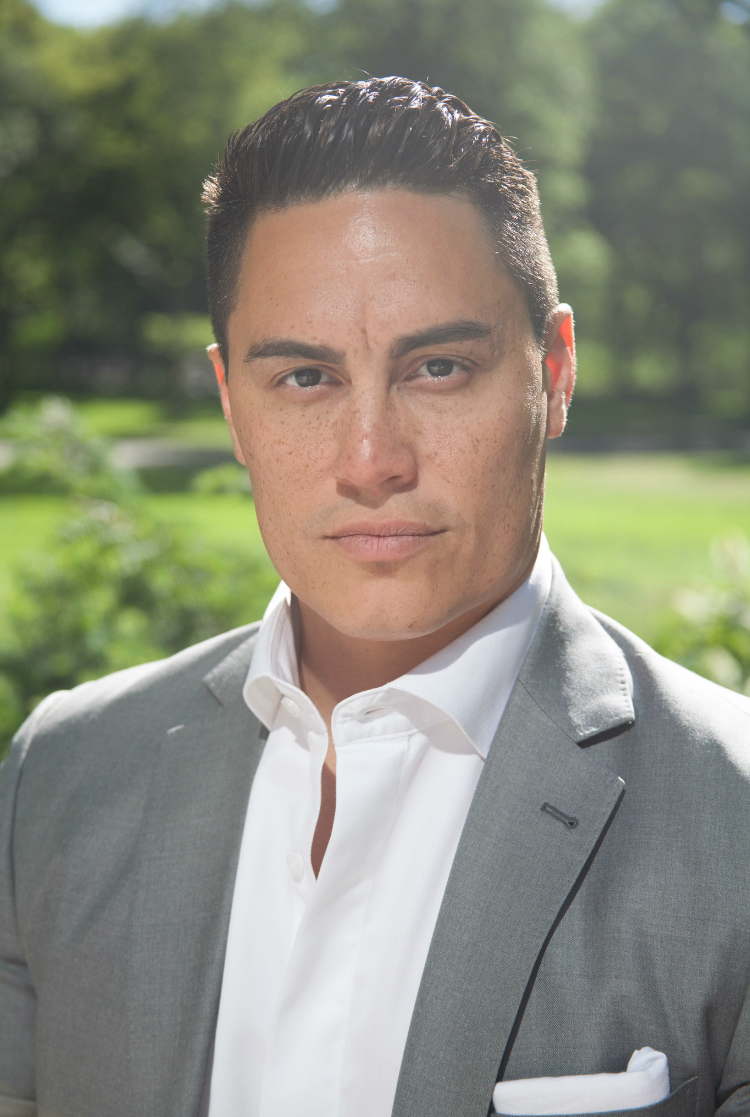 Dennis Herrera is a venture capitalist with over 15 years of experience in the financial industry. His primary focus is providing instrumental financing for late stage biotech and life-science companies. Mr. Herrera has an established reputation for building specialized sales teams of financial experts who work diligently to meet the needs of their investors and maintain successful track records. Mr. Herrera currently holds his Series 7 and Series 63 licenses.
Dennis Herrera has built a career by forging strong relationships and unlocking value for his clients in several pre-ipo big tech companies. Mr. Herrera has been instrumental in financing and investing in bio-tech, life science and med tech companies.
Mr. Herrera is the Founder of Nuday Capital and is an active member of various nonprofit organizations. He has been featured on Bravo's hit show "Million Dollar Listing New York" and recognized by the NY Post and Toro magazine.
Anthony Rodriguez, AFEX CRO
Anthony Luis Rodriguez is the son of a Vietnam Veteran, a Meditator, a Certified Public Accountant, Certified Anti-Money Laundering Specialist and currently the Chief Global Compliance and Data Protection Officer for AFEX, a global payment and risk management solution provider.
Anthony is a senior executive leader with over 20 years of experience in the financial services industry, leading complex global compliance initiatives, audits/validations, and the implementation of technologies throughout North America, Asia Pacific and EMEA.  Over the years, he has developed comprehensive skills in global economic sanctions, anti-money laundering, privacy, regulatory corporate compliance and enterprise risk management.
Currently Anthony is a member of the Advisory Board of the Henry C. Lee College of Criminal Justice and Forensic Sciences at the University of New Haven, as well as, the ACAMS Advisory Board representing the MSB industry.
Wilem Wong, Ret. Sgt. (SA), NYPD; LTC, USAR
Wilem Wong is a retired New York City Police Department (NYPD) Police Sergeant (Special Assignment) with over 21 years of combined creditable service to New York City and New York State. He has worked in NYPD assignments in project & program management, leadership & training development, development of health and wellness initiatives, investigations, and patrol operations.
In his military capacity, he has served over 33 years (Enlisted and Commissioned Service) in the United States Army Reserve as a Combat Medic, Licensed Practical Nurse, as well as a Health Services Planning, Operations and Training Officer. Currently, he holds the rank of Lieutenant Colonel. He is a veteran of Operation Iraqi Freedom having served with United States Army Civil Affairs in Baghdad, Iraq, as well as Operation Enduring Freedom, having served with United States Marines in Regimental Combat Teams 1 and 5, in Helmand, Afghanistan. His military decorations include the Joint Meritorious Unit Award, Bronze Star Medal, Defense Meritorious Service Medal, Combat Action Badge, and Basic Parachutist Badge.
He earned a Master of Arts in Management and Leadership from Webster University (Walker) and a Bachelor of Science in Finance from New York University (Stern). He considered himself an accidental long distance runner a la "Forrest Gump" with four marathons completed across the United States after his deployments.
LinkedIn –
Elisabeth Halfpapp, CoreBarreFit Co-Founder
Elisabeth began her barre fitness journey as an associate in Dance Education at the School of the Hartford Ballet
. From that moment she knew this would become her life's work. Trained in classical ballet, Elisabeth saw the future in barre training early on. She became a pioneer leading the Lotte Berk Method (LBM) in New York City, the Hamptons, and Los Angeles, attracting an eager audience looking to adopt a new fitness regimen. Following more than two decades growing the LBM business, Elisabeth became one of the founding partners at Exhale, where she developed the proprietary barre class as well as the cardio and yoga programs. With the barre industry's growing admiration for the Exhale brand as the industry leader, Elisabeth co-created the Exhale Barre Teacher Training certification and Yoga Teacher Training programs and has trained hundreds of teachers. She also created a series of 12 barre videos and co-authored the Barre Fitness Book which has quickly become the industry's revered bible. After helping to grow Exhale to more than 26 locations, the company was acquired by Hyatt, where Elisabeth was promoted to Senior Director of Mind Body Fitness at their Miraval properties.
Elisabeth has danced with the Mercer Ballet, Princeton Ballet, Hartford Ballet, and continues to perform as the "Dutch Mom" in Dances Patrelle The Yorkville Nutcracker. She is also an ABT certified ballet teacher in pre-primary through level 3.
With her sights set on leading her own classes and training curriculum, Elisabeth started CoreBarreFIt in 2019. She is a sought after authority and expert in the field, frequently appearing as an industry spokesperson on national media as well as an expert presenter at trade events. Elisabeth is excited to continue offering her unparalleled expertise to loyal fans through her own venture.
Mychal Watts, Watts Photography
Mychal Watts a Veteran of the United States Marine Corps that worked to become a Professional Entertainment Photographer after serving our great nation. I developed a keen talent for my photography working at a professional photo lab in New York City Box One as a professional photo technician and earning the distinction of a Master Black and White and Color Technician.
​
During a 9-year tenure at Box One I was introduced to Entertainment Photographer John Bellisimo (R.I.P.) who then introduced me to Entertainment Photographer Kevin Mazur who I eventually became his technical advisor helping to build his brand, assistant and second shooter for Kevin Mazur Photography.  One day Kevin decided to throw me in the water with the sharks and sent me to shoot a concert George Clinton and the Funkadelics at Central Park. The images published in  RollingStone Magazine, and I was now hooked! I was hooked on Entertainment photography! This exposure eventually landed me to gigs covering Sundance Film Festivals, Grammys, Oscars, Oscars after parties, A list actors, Music Concerts and Red-Carpet events, as well as presser assignments for WireImage/Getty Images for media placement. To see the work that is done by not just a Photographer, But an excellent multi genres photographer with quality unsurpassed quality in every genre as show on this website.
Second accomplishment was becoming the Director of Photography Services for the Coalition to Salute Americas Heroes a charity organization that provides financial and emotional family support for wounded troops returning home from injuries received during combat tours in the middle east.
That allowed me the opportunity to produce an awe-inspiring photographic compilation of those who have paid the ultimate price.
​
Based in New York City, my current focus is Creative Portraiture, Fashion Editorials & Beauty, Actor Headshots. I remain a contributor and stringer photographer at WireImage/Getty. (See my Getty work Link below)
​
www.mychalwattsphotographer.photo
IG MychalWatts
Rita Cosby, TV/Radio Host Emmy Winner, best-selling author
Board Advisor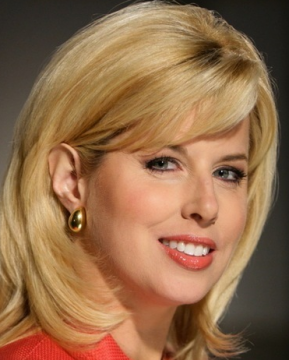 Rita Cosby is a renowned TV host, radio host, bestselling author and veteran correspondent, who anchored highly-rated primetime shows on Fox News Channel and MSNBC. She is currently a Special Correspondent for the CBS syndicated program Inside Edition specializing in interviewing newsmakers and political figures. Honors for the three-time Emmy winner include the Matrix Award and the Jack Anderson Award.
She was also selected by Cosmopolitan Magazine as a "Fun and Fearless Female." A recipient of the Ellis Island Medal of Honor and the Lech Walesa Freedom Award, she hosts the National Memorial Day Parade broadcast to all US military installations around the world. October 11, 2010, was declared "Rita Cosby Day" in the State of New York for her "extraordinary journalism and exemplary service on behalf of her community."
Major General James Williams, USMC (Ret)
Board Advisor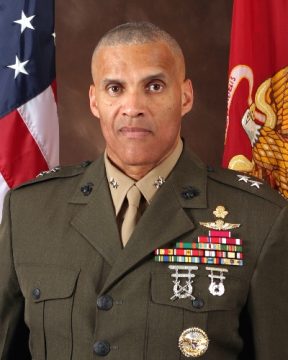 Major General James L. Williams, USMC (Ret) recently retired as the Commanding General of the 4th Marine Division, the largest infantry division in the U.S. military, consisting of nearly 22,000 Marines, Sailors, and civilians. Previously, he was Assistant Division Commander, 2nd Marine Division (2006-2007), and Deputy Commanding General (Mobilization), Marine Corps Combat Development Command (2005-2006). As the Assistant Division Commander, 2d Marine Division at Camp Blue Diamond, Ar-Ramadi, Iraq, Major General Williams directed combat operations and was directly responsible for the sensitive negotiations with insurgents and terrorist groups to get them to stop fighting and cooperate with the building of Iraq.
In the civilian business and corporate world, Major General Williams held positions as Chief Operating Officer in Kentucky and Texas with Humana, EPIC Healthcare, and HealthTrust; assisted Ross Perot in starting operations in development of corporate information systems for healthcare organizations at Perot Systems as a Principle Associate; was the Chief Information Officer for EmCare, the largest emergency physician management company in the U.S., and Chief Information Officer and Chief Technology Officer for software company Emergisoft; and was President, Strategic Alliances for software security company bTrade, Inc.
In addition, Major General Williams has been responsible for international engineering development for classified systems for various defense contractors and has worked in international global trade consulting roles for numerous multi-national corporations doing business with China, Vietnam, the Western Pacific region, the Middle East, Africa, and Central and South America. He is deeply involved in local, national, and global political issues as well. He is a member of a number of professional associations in academics, technology, military affairs, world trade, and global business forums.
(The Late) Jerry Yellin WW II P-51 Pilot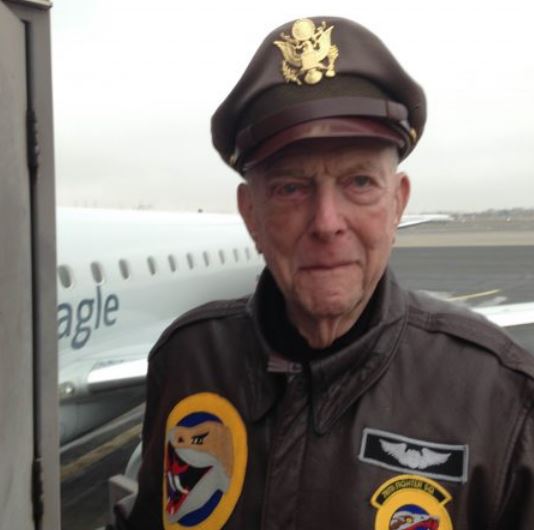 Captain (ret) Jerry Yellin is an Army Air Corps veteran who served in WWII between 1941 and 1945.
Jerry enlisted two months after the bombing of Pearl Harbor on his 18th Birthday. After graduating from Luke Air Field as a fighter pilot in August of 1943, he spent the remainder of the war flying P-40, P- 47 and P-51 combat missions in the Pacific with the 78th Fighter Squadron.
He participated in the first land based fighter mission over Japan on April 7, 1945, and served on Iwo Jima during that horrific battle. He also has the unique distinction of having flown the final combat mission of World War II on August 14, 1945 – the day the war ended. On that mission, his wing-man (Phillip Schlamberg) was the last man killed in a combat mission in WWII.
After the war ended, Jerry struggled with severe undiagnosed PTSD. He always wondered why he survived, while so many of his comrades died during the war. Because of these experiences, Jerry has dedicated his life speaking on the horrors of "the hidden wounds of war-PTSD".
Jerry is the award-winning author of four books, including Of War and Weddings, The Blackened Canteen, The Resilient Warrior, and The Letter. He is the official spokesperson for The Spirit of "45. .
Jerry is traveling the world sharing his story and helping to bring healing and hope to a new generation of veterans who are battling post-traumatic stress disorder (PTSD).He aims to help heal the wounds of war while dissolve the barriers and misunderstandings that bring us to the point of destroying ourselves. He delivers an insightful glimpse into the life of a warrior from the perspective of a humble humanitarian.
Jerry's military decorations include the Distinguished Flying Cross. He married Helene Shulman in October 1949, is the father of 4 sons and grandfather to 6 grandchildren. Helene passed away in June 2015 after 65 years of marriage.
David Tupper, (Ret) Marine Corporal
CORPORAL (RETIRED) DAVID TUPPER SERVED MUTIPLE TOURS OF DUTY IN IRAQ, FIGHTING IN FALLUJAH, AND AFGHANISTAN. WHILE IN AFGHANISTAN, HE WAS HIT WITH A ROCKET PROPELLED GRENADE LEAVING HIM PARALYZED AND WITH TRAUMATIC BRAIN INJURY.
HE SPENT MANY YEARS IN REHAB AND TRYING TO OVER COME HIS INJURIES. HE NOW IS RAISING  5 CHILDREN WITH HIS WIFE AND LOVES THE OUTDOORS.
CORPORAL TUPPER IS A MOTIVATIONAL SPEAKER AND SPEAKS ABOUT HIS STORY TO MANY ORGANIZATIONS AND SCHOOLS.
Carlos Figueroa, Marine Corp and Army Veteran
MARINE CORPS AND ARMY VETERAN CARLOS FIGUEROA
SERGEANT CARLOS FIGUEROA SERVED AS A COMBAT ENGINEER AND DEFUSED IMPROVISED EXPLOSIVE DEVICES IN IRAQ. IN 2003, HIS VEHICLE STRUCK ONE AND HE SUFFERED FRACTURED RIBS AND A FRACTURED JAW.
TWO MONTHS LATER, HIS VEHICLE WAS STRUCK BY ANOTHER EXPLOSIVE DEVICE AND HE SUFFERED BRAIN INJURY, SPINAL DAMAGE AND EXTENSIVE LEG INJURIES. AFTER MORE THAN TWO DOZEN SURGERIES AND YEARS OF PAIN, HE WOULD EVENTUALLY LOSE HIS LEG.
HIS 13-YEAR-OLD DAUGHTER, LILLY, WAS BORN WITH HER LEGS FUSED TOGETHER AND THIS CONDITION LED TO A DOUBLE AMPUTEE BELOW THE KNEE. HE DESCRIBES HER AS ONE OF THE BRAVEST AND MOST RESILIENT PERSON ANYONE CAN MEET.
CARLOS WORKS WITH MANY VETERAN ORGANIZATIONS SUPPORTING THEIR CAUSES.
Bethann Carbone, Goodwill Ambassador and Chief Strategy Officer
Wil Wong, Goodwill Ambassador
Daniela Zahradnikova, Goodwill Ambassador