Operation Warrior Shield
Healing Their Hidden Wounds
Operation Warrior Shield, Inc. provides comprehensive support programs for service members, veterans, first responders and their families that are focused on transition, health and wellness, employment, prevention of homelessness, peer engagement, and connections to community resources. The emphasis is to help heal their hidden wounds through:
Helping veterans find jobs
Eliminating veteran homelessness
Teaching Transcendental Meditation
"Community Based Holistic Wellness" program
Companion Dog Assistance
Operation Warrior Shield is led by CMSgt(ret) Edward Schloeman, Walter Primoff, and Lt Col. (ret) Patrick Kernan and their capable Board of Directors and Advisors.
Ed Schloeman, and the late Jerry Yellin, who passed away in 2017,  established OWS  in 2016 and had traveled the country speaking on behalf of the non-religious modality of Transcendental Meditation –TM. In turn, they became partners with many veteran service organizations –Wounded Warrior Project, USO, US Army, USMC, NYC Department of Veterans Services, NYPD, and others.
Today, with relationships with the David Lynch Foundation and The NY Open Center OWS continues to bring proven treatments to help "heal the hidden wounds" and to build resilience to the stresses of life. And, in 2020, with a new partnership with The Doris Day Animal Foundation, Hope for Heroes, and Tunnel to Towers Foundation, OWS has established Operation Companion Canine which provides companion dogs to America's most seriously wounded Veterans.
Donate / Sponsorship
Every little bit helps. Click the donate button to donate immediately or visit the donate page for more information and sponsorship packages.
I love working with Ed Schloeman!! Ed is working hard to help our veterans in any way he can – especially helping them by getting those veterans suffering from PTSD the technique of transcendental meditation which lifts away their stress and gives them their life back again.  I support Ed in his efforts to help all our veterans!!!
For nearly a decade, I have worked with Ed in his efforts to heal the "hidden wounds" of our veterans.  Ed has worked tirelessly to bring the gift of Transcendental Meditation, an approach shown to provide relief to those with post-traumatic stress, to numerous Veterans Service Organizations. As a career military officer/surgeon, I thank him for his commitment to supporting our veterans and combating the epidemic of veteran suicides.
Latest News From Operation Warrior Shield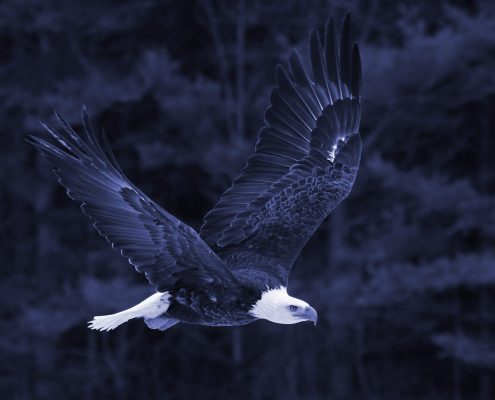 We've just launched a new website to support Operation…
https://operationwarriorshield.com/wp-content/uploads/Bald_Eagle_Blue.jpg
2439
2800
kevindevin
https://operationwarriorshield.com/wp-content/uploads/OWS-horizontal-logo.png
kevindevin
2016-03-18 19:42:18
2016-05-29 20:32:16
New Website, Same Mission!
22
Veterans die from suicide every day
1
,
000
Veterans attempt suicide every month
400
,
000
veterans experience homelessness every year
500
,
000
Iraq and Afghanistan veterans suffer from PTSD or depression
It's up to us to

support

employ

transition

our veterans & first responders!
Sign Up For Our Newsletter